The Pence Group makes business recommendations based on a cost/benefit analysis in relationship to corporate capital. We offer strategic solutions - we identify and solve problems that are a drag on profitability.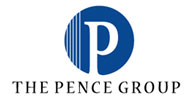 *
*
BREAKING NEWS:
Long Lake Minnesota - January 18, 2013 - Quantitative Software Management, Inc. (QSM) has retained The Pence Group and Managing Partner, John Earling, to lead development of a Minneapolis/ St. Paul Regional sales and consulting office. QSM (www.qsm.com) is a worldwide leader in software project estimation and software lifecycle management serving a diverse blend of Fortune 500 clients.
We Fix Business Problems
From diagnosis to remedy
The Pence Group is a consortium of seasoned business executives — different disciplines, different perspectives — all with decades of deep, high level experience.
We increase our clients' business profitability by identifying underlying issues and implementing tactical solutions.
We're not an agency; not consultants, either. Rather, we're project-based partners. We work closely with you — from our offices or yours — as part of your team to solve specific issues.
Market locally...or globally
Is your business local or global? Or somewhere in between? With dedicated strategic partnerships and local presence, we're ready to help you plan and implement improvements to your business, whether you market locally...regionally...nationally...or globally.
We Identify Problems

Unacceptable profit levels
Falling sales
Cost overruns
Manufacturing inefficiencies
Losing market share
Lack of brand visibility
Encroachment of competition
Incorrect product and brand positioning

... And Create Solutions

Analysis and identification of core issues
Strategic and tactical problem solving
Marketing planning
Sales and profit analysis
Cost saving programs
Development of distribution systems
Business-to-business sales systems
Direct-to-consumer sales systems
Full creative support for full range of
advertising materials
Manufacturing support

Increasing your bottom line
The Pence Group will increase the productivity and profitability of your business by infusing proven professional skills and fresh perspective.

Deep & diverse experience
Our partners come from backgrounds as polar opposite as finance and creative. Our diversity gives us breadth. Our individual decades of experience give us depth.

From diagnosis to remedy
We objectively identify problems within our clients' businesses, from manufacturing to marketing. We then develop and implement solutions.

Working from our offices or yours
Depending on the scope and term of the work we do with a client, we'll work remotely, from our offices, or onsite at theirs.

Single projects to long-term partnerships
We are a smart and timely alternative to costly permanent corporate staffing. We'll handle a single project or provide ongoing support as long as you need us.